Greetings, Internet! I've been in the area for a while, but never came around to talk. I'm sorry for being so slow about it.
My understanding is that it is appropriate to bring some kind of treat when you introduce yourself. Here is a strawberry rhubarb pie: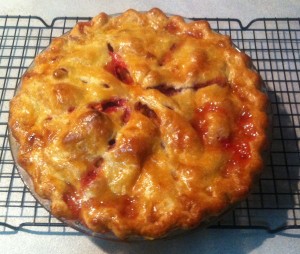 Take care, Internet! I'll see you around.