I missed my blog's second birthday (blogday?), and I haven't been feeding it regularly at all. Poor thing! Auntie Mommy strikes again.
Part of this is because I like to have something nice and polished, thoughtful, or at least funny if I'm going to release words into the primal soup of the Internet. But then again, who do I actually need, Mr. Right Post or Mr. Post Right Now?
Having taken heed of the perennial nosy, pushy family member who worries about whether or not you're getting laid, I'm lowering my standards and not being so damn picky.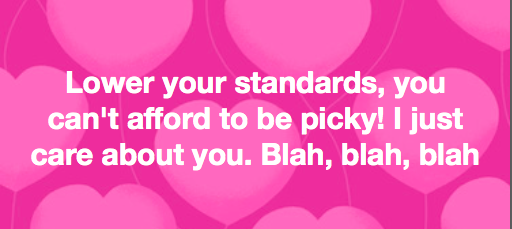 So, without further ado, here's an incomplete list of random things that annoy me. Continue reading One Person is Not "Diverse" and Other Irritations